The European Medicines Agency (EMA) MINERVA project (Metadata for data discoverability and study replicability in observational studies) is launched
Ensuring patients can trust the safety and effectiveness of their medicines is at the center of EMA's authority. In addition to data from clinical trials, EMA seeks to employ information from observational studies designed to understand the use of medications in clinical practice, provide critical insights, and help inform regulatory decisions.
Image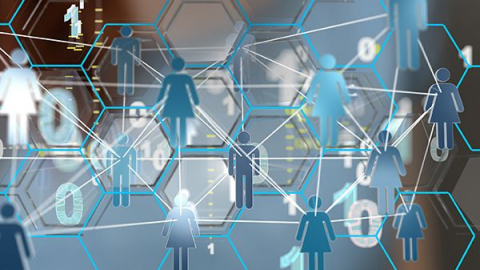 EMA has recently launched the MINERVA project aimed at "strengthening the use of real-world data in medicines development." RTI Health Solutions (RTI-HS) researchers will coordinate the project and lead several tasks in a collaborative Consortium with 15 research partners in Europe.
"This project will represent a coordinated effort by multiple research partners to initiate the creation of a valuable tool to aid study investigators and regulators," explained Susana Perez-Gutthann, Vice President, Global Head of Epidemiology at RTI-HS. The Consortium will develop a sustainable process to define metadata and a proof-of-concept tool to collect and visualize the metadata from selected real-world data sources. The Consortium will then develop a good-practice guide with the description of the metadata and recommendations on their use for identifying and assessing the suitability of data sources for a specific study and contributing to assessing the evidentiary value of study results.
The following institutions participate in this collaborative research effort:
Aarhus University Department of Clinical Epidemiology, Denmark
Regional Health Agency (ARS) Toscana, Italy
Foundation for the Promotion of Health and Biomedical Research of the Valencia Region (FISABIO), Spain
Aragon Health Sciences Institute (IACS), Spain
Karolinska Institutet Centre of Pharmacoepidemiology (KI CPE), Sweden
Leibniz-Institute for Prevention Research and Epidemiology (BIPS), Germany
London School of Health and Tropical Medicine (LSHTM), United Kingdom
PHARMO Institute, Netherlands
RTI Health Solutions, Spain
Spanish Agency of Medicines and Medical Devices (AEMPS), Spain
Spanish Working Group on Chron's Disease and Ulcerative Colitis (GETECCU), Spain
University of Bordeaux, France
University of Ljubljana Faculty of Pharmacy (UL FFA), Slovenia
University Medical Centre Groningen (UMCG), Netherlands
University Medical Centre Utrecht (UMCU), Netherlands
Utrecht University (UU), Netherlands